C'mon Everybody
Eddie Cochran
I've been really getting off on old rock and roll this year.
Link Wray, Dick Dale, Buddy Holly, Chuck Berry, Bo Diddley, Wanda Jackson, Ernie Chaffin, Gene Vincent, Bill Haley, Carl Perkins.
It's attractive to me because it's easy to dance to and it's pretty badass in the context of its time.
I still don't like Elvis or Jerry Lee Lewis and nothing's gonna change my mind on that.
By Thursday I'm usually completely worn-out. Wednesday is my break-down day. Last week was pretty bad in Advanced Drawing. I felt really guilty and so much of an under-achiever and then Margot yelled at me and I started crying in class and I just can't wait until all of this is over. Maybe I will stay in Boston an extra day over Thanksgiving break and try to catch up for those two junior classes. Last Thursday my mama came down to visit me after class and we walked around the North and South ends and Chinatown. I revel in the real dirty, gritty parts of cities and she hates it, but I still went the same way I normally do, down that loading area, stench of fish and garbage, concrete so filthy you wouldn't want to pick up a quarter if it was there. We went down into the Channel Cafe (positives: really pretty, well-designed, has live music and a gallery! negatives: does not have any liquor other than beer and wine, is expensive, is out in the middle of nowhere) to check out what was in the gallery but what we were REALLY in the area for was the ICA. The Tara Donovan exhibit was amazing!
It was a total visual trip. I was like, WHY IS THIS BLURRY??? It shouldn't be blurry.
All of a sudden I'm having trouble with the Johnny Cupcake's design. I don't like his line and I really don't want what I think is cool to be sold to the people that buy his stuff. How bad is that? Yeah, it's bad.
me in a year: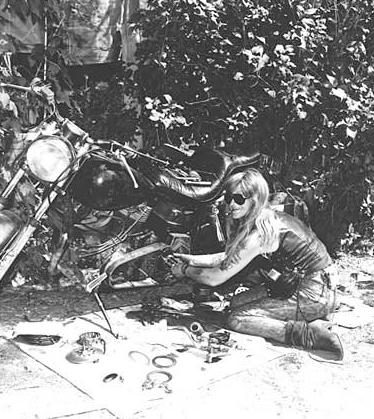 i can't get over this.
i'm sorry.
I got a squash court for the senior show! I feel good about degree project. I'm havin' fun, baby.